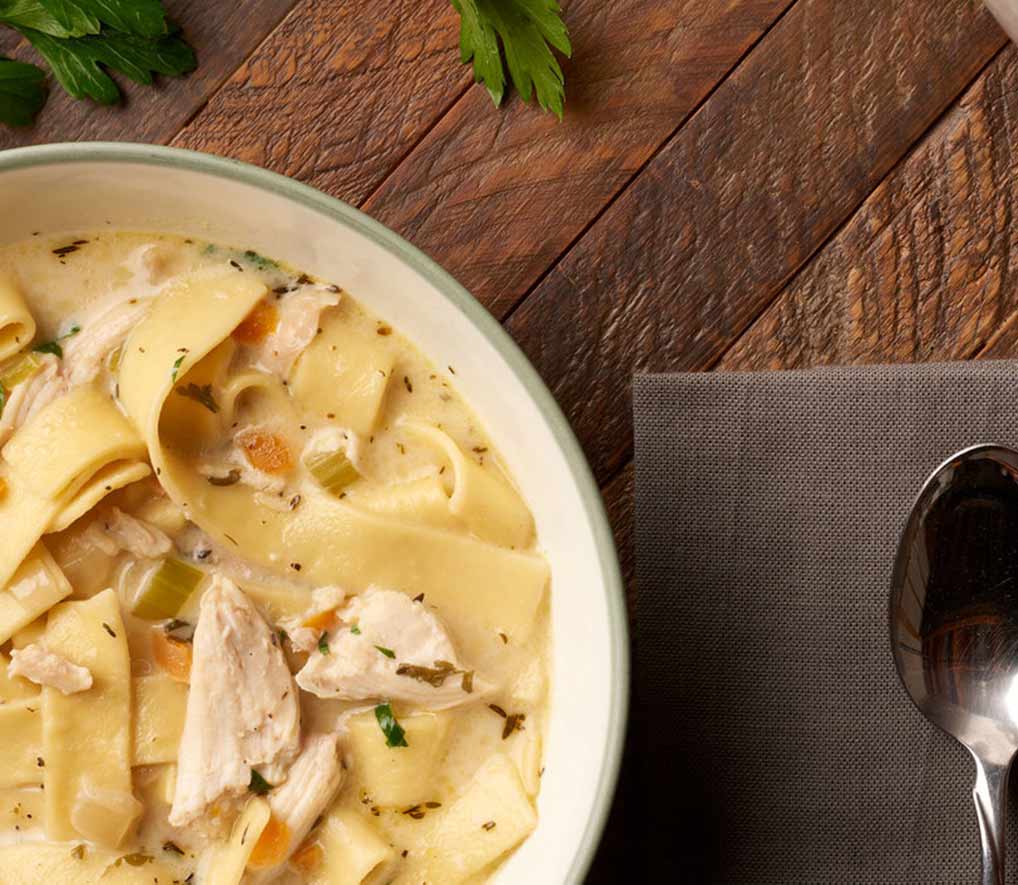 Creamy Chicken Noodle Soup
Ingredients
2 tablespoons unsalted butter
1 medium yellow onion, chopped
3 carrots, peeled, chopped
3 stalks celery, chopped
1 teaspoon dried thyme leaves
1 teaspoon dried parsley leaves
3 garlic cloves, peeled, finely chopped
8 cups low-sodium chicken stock
2 bay leaves
1 teaspoon kosher salt
1 teaspoon pepper
4 ounces (2 cups) uncooked dried egg noodles
1 rotisserie chicken, meat removed and shredded
1 cup T.G. Lee half & half
¼ cup fresh parsley leaves, chopped
How to
In 12-inch high-sided skillet melt butter over medium heat. Add onion, carrot and celery. Cook, stirring occasionally, until onion is tender (4 to 5 minutes). Stir in thyme, parsley and garlic; continue cooking 1 minute. Add chicken stock, bay leaves, salt and pepper. Continue cooking until mixture comes to a boil (2 to 3 minutes). Add noodles; cook according to package directions.
Once noodles are tender stir in chicken; stir in half & half. Reduce heat to low; continue cooking, stirring occasionally, until chicken is heated through (2 to 3 minutes). Remove bay leaves; stir in fresh parsley. Serve immediately.
Recipe and image provided by Half & Half magazine.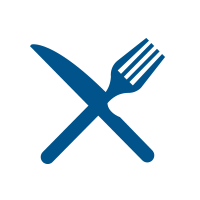 Other Recipes You Might Like