Ingredients
3 cups all-purpose flour
3 tablespoons sugar
1 tablespoon baking powder
1 ½ teaspoon baking soda
¾ teaspoon salt
3 cups T.G. Lee buttermilk
½ cup T.G. Lee milk
3 eggs
1/3 cup butter, melted
How to
In large bowl combine flour, sugar, baking powder, baking soda and salt; set aside.
In second medium bowl whisk together buttermilk, milk, eggs and melted butter. Add milk mixture to flour mixture stirring just until moistened (mixture will be slightly lumpy).
Heat lightly greased griddle or skillet over medium heat to 350°F or drops of water sizzle. Pour about 1/2 cup batter for each pancake onto griddle. Cook for 2 to 3 minutes or until bubbles form on surface and edges start to look dry. Turn; continue cooking for 1 to 2 minutes or until light brown. Serve immediately.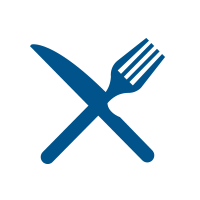 Other Recipes You Might Like